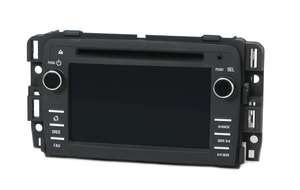 We provide OEM quality, fully re-manufactured instrument clusters and radios. Each unit meets all manufacturers specifications. To activate your Limited Lifetime Warranty please send us your old core with in 30 days . 
How our replacement process works:
Complete your online sales order
We ship your re-manufactured radio
Simply install the unit - requires dealer programming.
Activate your Lifetime Warranty -

ship us your old core with in 30 days

. Use the enclosed free return shipping label.
Warranty

Limited Lifetime Warranty if we receive your broken core within 30 days . We provide free return shipping for old core to activate your warranty. 
Questions:
Do you have any questions: Contact Us