Why ISS Automotive
Leading Industry Experts in Remanufacturing
Founded in 1949, we have been distributing and remanufacturing for top automotive suppliers for 70 years. The ISS Automotive website was launched in 2020 to provide instrument cluster replacement & repair services to the community. The ISS team has replaced or repaired over 1.5 millions clusters, radios, electronics and more over several decades. Our customer service team works directly with dealerships giving us inside knowledge to the best parts and solutions available. Learn More About Us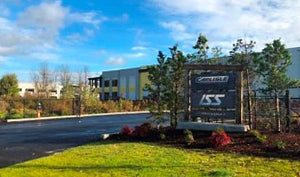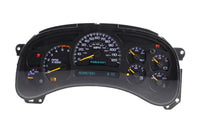 Silverado Cluster Replacement
The Chevy Silverado Instrument Cluster is by far one of the most popular clusters. If you are looking for a replacement to solve various problems related to your cluster then grab this replacement.
Free Programming | Quality Test | Lifetime Warranty
Silverado Replacement
What Is An Instrument Cluster?
For many, this is an obvious answer, but you may not realize that the cluster is another automotive part that can be removed and replaced. In fact, its a simple item that can be swapped at home.
Instrument clusters, sometimes called a dashboard, is a panel that contains important information about the vehicle. This information can include the speedometer, tachometer, fuel gauge, and temperature gauge. It may also contain other information such as a compass or clock. Best part, they are easy to replace and install with basic tools.
Are Clusters Easy To Replace?
Yes, Instrument clusters can be replaced relatively easily with minimum skills. It does require some level of care, but generally, it's plug and play with a large single connector.
We recommend using a trim pry tool to avoid any damage to the interior trim. ISS Automotive offers a pry tool set during checkout. The process to remove the trim is simple.
Can I Repair My instrument Cluster?
Yes, you can repair or replace your instrument cluster. We offer both services at ISS Automotive. The instrument cluster replacement is our most popular requested service.
We first ship you out a unit and then you ship us back your old instrument cluster. We do offer a repair service for those more difficult to stock cluster parts. Ask our customer service team if you are unsure what to get.
Can Instrument Clusters Be Upgraded?
Yes, many of our more popular instrument clusters can be upgraded.
Some instrument clusters include backlighting that is different colors – red, yellow, blue, green. Some are even customizable, allowing you to change the colors of needles / pointers, backface and lights.